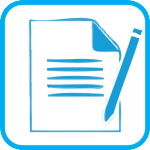 The title of sciences school is "Development of tools, methods, and technologies for non-destructive testing and diagnostics". It was founded by the head of the department of NDT Instruments and systems prof. Anatoliy Protasov. The goal of the sciences school is organizing collective scientific work of scientists working at the department and conducting research in the field of NDT.
Basic directions of development of a scientific school:
Increasing accuracy, probability, sensitivity, speed, a reliability of testing devices and determination of substance composition.
Technical means for systems of testing and protection of technical condition of objects.
Instruments and equipment for systems of test diagnostics of objects.
Devices for systems of functional diagnostics of objects.
Testing equipment devices.
Non-destructive testing devices for materials and products.
Technical means for studying the influence of climatic factors.
Instruments for testing the reliability of industrial equipment and transferring situations.
Devices and means of testing and protection of the environment.
The research, scientific-organizational, scientific-pedagogical, patent and inventive activity are carried out in accordance with the scientific profile of the NDTIS Department within the limits of legislation and the statute of the University.
Hits: 554